Ever want to learn how to reach your creative dreams? Come meet two local stars, US MasterChef finalist and TV food personality Jason Wang and floral designer and Instagram star Teresa Fung. These talented artists will share their journeys and demonstrate their craft.
$75 ticket includes wine plus dinner from a local Pan-Asian restaurant. Seating is limited, so register today!
Deadline for registration is Thursday, April 25, 2019. All proceeds support arts programming at the Pao Arts Center.
Special thanks to our hosts: SooJin and Dan Chu, Cindy Liu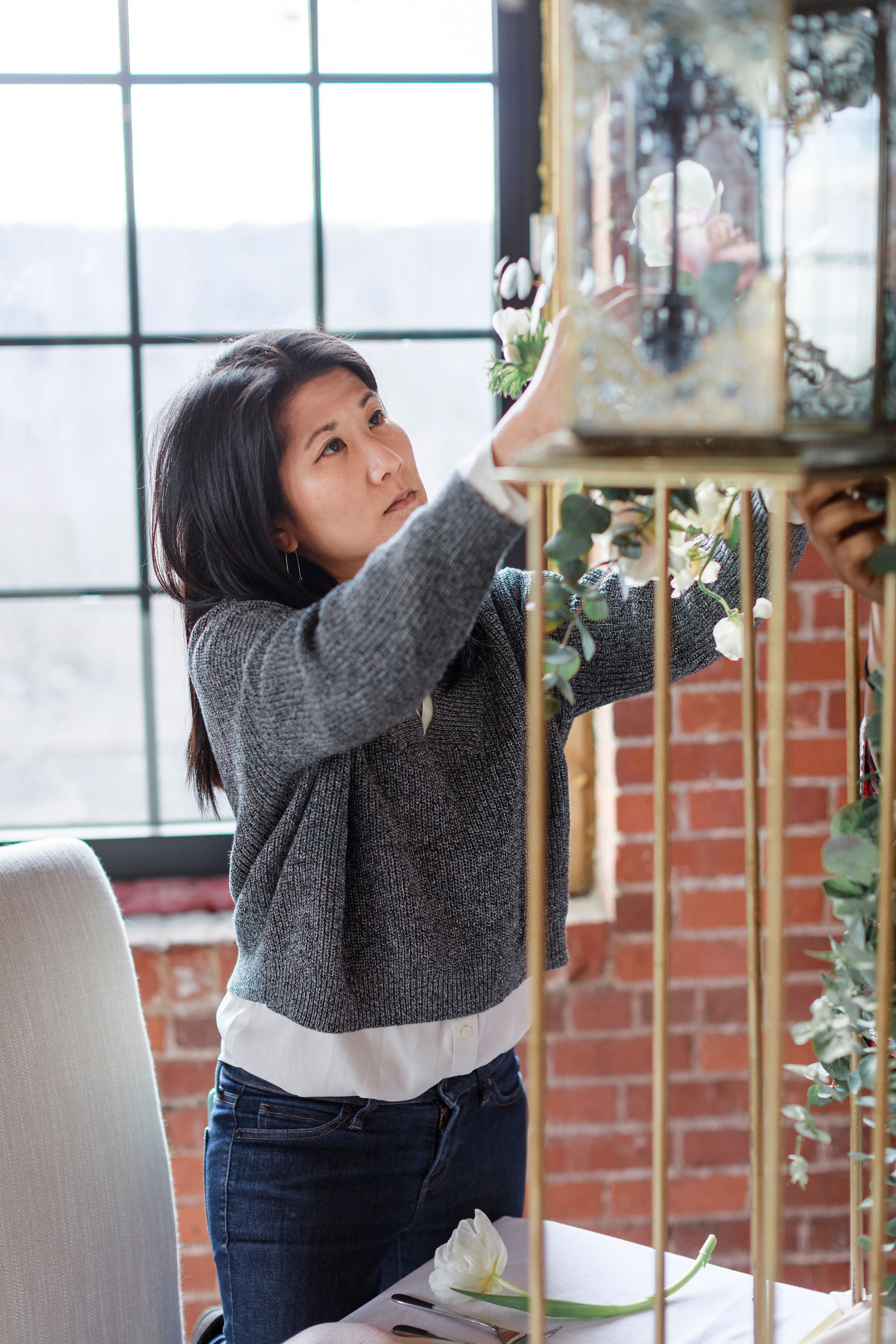 About the Artist: Jason Wang travels nationally and internationally as a chef, television host, food personality and educator. Born and raised in the Boston area by parents who immigrated from Taiwan and China, Jason is best known for his nature-inspired plated dishes that fuse Western techniques with fresh Asian-themed flavors. In 2017, Jason was Runner-Up on the FOX Network's 'MasterChef US' Season 8 hosted by celebrity chefs Gordon Ramsay, Aarón Sánchez, and Christina Tosi. Judges made special note of Jason's innovative flavors & artistic presentations and commended him for bringing an important global food awareness to American audiences.
Praised by Gordon Ramsay for having an encyclopedic food knowledge, Jason currently travels around the world giving lectures, holding classes and appearing as a frequent television guest on food-related programming. His ongoing projects include hosting his own show 'Jason on Mission - 傑出任務' on the FOX Taiwan Networks and other food and travel programs throughout Asia. Jason's passion is to teach people how to incorporate unfamiliar ingredients into everyday cooking with an artistic eye for presentation.
When not working in the food world, Jason can be heard as a classical vocalist with Boston Baroque and other professional music ensembles in the Boston area. For more information: @jasonjangywang
About the Artist: Teresa Yang Fung is principal & owner of Mimosa Fresh Flower Design located in Boston's South End. Twice-named by Boston Magazine as Best of Boston Wedding Florist and also one of the top 10 Best Wedding Instagrammers, Teresa is known for bringing lush, textured, and organic floral design to high-end weddings and events in Boston. Teresa also has a heart for helping at-risk girls in Boston and gives 10% of Mimosa's proceeds to organizations helping these girls. She also employs at-risk girls in her business, and is currently in the midst of connecting other small businesses with similar interns. As a child Teresa studied classical piano and voice for many years. She majored in International Relations at Tufts University and holds an M.Ed in International Education Policy from Harvard Graduate School of Education. Floral arranging was a hobby she picked up after college, doing flowers for friends' weddings. She is mostly self-taught, but has taken classes over the years with: Sarah Winward, Amy Merrick, Amy Osaba, and Michael George. Her most recent floral work can be seen here: @mimosaboston
Directions: The Pao Arts Center is located in the One Greenway building, 99 Kneeland Street. For GPS driving directions, use 66 Hudson Street, Boston, MA 02111. From Hudson Street, walk up the stairs and across the deck to the 99 Albany Street entrance. The public parking garage entrance is on Hudson Street. The Pao Arts Center is accessible by the MBTA green, red, and orange lines.
Contact: Jean Quintal | 617-603-2540